42″, 54″, & 68″ Lengths Available
Artillian Elite ROPS-mounted tool bar.
The tool bar is the key component in the Artillian ROPS-mount tool system. Once installed on the vehicle ROPS you can add attachments as needed. The mounting brackets allow the bar to stay parallel to the ground no matter what angle a given ROPS structure has in either direction, providing true universality.
Accommodates ROPS profile dimensions of 2.75" X 3" maximum
Mounts range in size

42 inches wide from inside to inside
54 inches wide from inside to inside
68 inches wide from inside to inside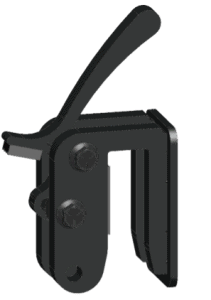 Artillian offers a number of attachments that can be purchased separately. Build the configuration that's best for you.
Simple and versatile – mix-&-match any combination of attachments. Cam lever latches built directly into each Artillian component allow you to mount, move or remove attachments in seconds!
---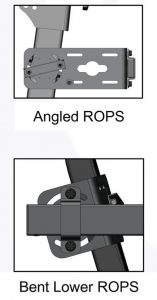 U-Bolts mount tool bar to ROPS
Fits angled or straight ROPS
Attachments mount to tool bar using cam lever latching
Latches can be padlocked for added security
Attachments include large & small tool boxes, long-handle tool rack, fuel can holder, beverage cooler holder, and more (sold separately)
Adjusts in minutes
Simple, yet elegant mounting brackets provide limitless adjustability, accommodating nearly any ROPS angle in either direction.
2-inch x 3/4-inch steel tubing
Maximum ROPS profile is 2.75" X 3"
42 inches wide from inside to inside
Weight: 16 lbs.
Fits various ROPS widths
1/4-inch THK steel brackets
Poly insert end caps
Texture black powder coat